This week 4 March – 10 March is Endometriosis Awareness Week.
In Scotland, it can take as long as seven and a half years to diagnose endometriosis, therefore it is vital women know the sign and symptoms, to get a diagnosis as soon as possible.
It is estimated that one in 10 women in the UK have endometriosis, with 176 million women living with the condition worldwide.
It can often be a painful, debilitating condition, and can be a battle for doctors to take you seriously.
WHAT IS ENDOMETRIOSIS?
Endometriosis is a condition that causes tissue that is similar to the lining of the womb to grow in other areas, such as the ovaries and fallopian tubes.
It affects women of any age, but is most common in women in their 30s and 40s.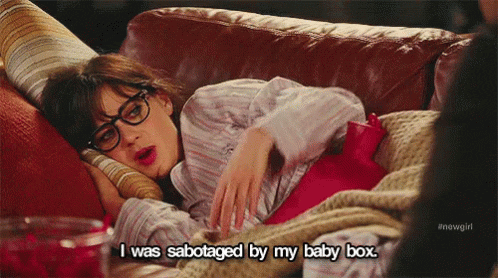 SYMPTOMS
The symptoms of endometriosis vary for each person, but the most common symptoms include:
pain in the lower back or stomach, which worsens during PMS and your period
period pain that is so bad it can affect your ability to carry out everyday activities
pain during or after sex
nausea, constipation, diarrhoea, or blood in urine during your period
difficulty getting pregnant
heavy periods
TREATMENT
Currently, there is unfortunately no cure for endometriosis, however there are treatment options available to ease symptoms, if you've received a diagnosis.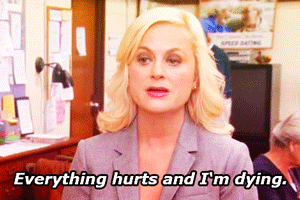 A laparoscopy is the only way to diagnose endometriosis: this means that a camera is inserted into the pelvis through a small cut near the navel.
The surgeon will then look for signs of the tissue where it shouldn't be.
You might be prescribed hormone medication or contraceptives, such as the combined pill, the contraceptive patch or gonadotrophin-releasing hormone (GnRH) analogues.
You might also be offered surgery, to remove some of the endometriosis tissue, or remove part or all of the affected organs.
FERTILITY
One of the side effects of endometriosis is difficulty getting pregnant, and even infertility. It's estimated that 30-50 per cent of women with infertility have endometriosis.
Surgery to remove endometriosis tissue can improve chances of pregnancy, but is not a guarantee.
SUPPORT
Seeking help is the first step on the road to diagnosis. Women can have a hard time receiving a diagnosis, because symptoms are often put down to bad period pains.
If you think you might have endometriosis, it is vital to see a GP as soon as possible, emphasise your pain levels and ask for a laparoscopy.
The sooner you receive a diagnosis, the sooner you can start treatment to relieve your symptoms, and start your recovery to a pain-free life.
Are you following Family Life on Twitter and Instagram? Make sure you do for all the latest updates.