Who knew yellow cartoon characters would be such a hit with all the family? With Bart's mischievous nature, Lisa's intelligence, Maggie's ability to never grow up, Marge and Homer's interesting relationship – The Simpsons are the most interesting family to come out of America.
Families across the world enjoy 30-minute episodes filled with jokes everyone in the family can appreciate, if you get it that's a different matter. As news is announced The Simpsons composer Alf Clausen is set to leave the show, we find out all the fun facts the famous cartoon has to offer.
How much does Maggie cost?
Everyone knows the moment Maggie is scanned at the checkout desk during the intro, but how much does she cost? Way back in 1989 Maggie was scanned for $847.63, which was the price of raising a baby for a month back in the day. More recently, Marge's shopping costs $243.36 and doubles to $486.52 when Maggie is scanned.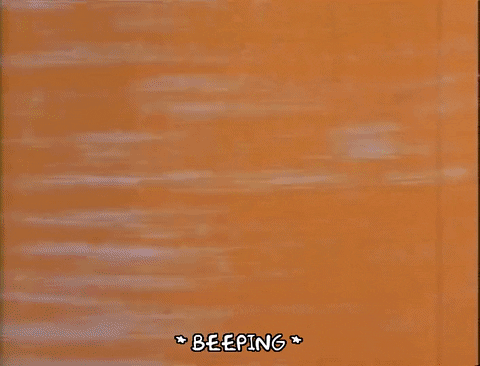 Guest appearances
There have been more guest appearances in The Simpsons than there have been episodes.
Doubling up
Of the guest appearances only six people have appeared as themselves and as fictional characters. The famous names are Alec Baldwin, Susan Sarandon, Elizabeth Taylor, Mark Hamill, Steve Buscemi, and Joe Montagna. Now you know.
Most appearances
But who, we hear you cry, has made the most appearances? Playing five different characters in five episodes, author and comedian Albert Brooks wins the prize for appearing on the show the most times. What an honour.
Four fingers
There has only ever been one character to appear on The Simpsons that didn't have four fingers. When the character God appeared on screen He had five fingers – imagine having all that power.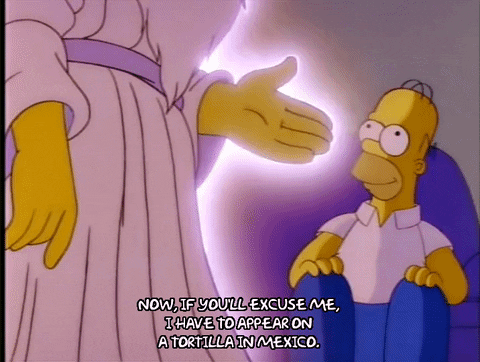 Family
Creator Matt Groening is all about keeping it in the family when it comes to The Simpsons. All the characters are based on, and named after, someone in Groening's family. This may or may not be a compliment to some. D'oh!
Side fact: Matt Groening's mother was called Marge Wiggum. It all ties together.
Theme tune
One of the most iconic theme tunes about. How long do you think they worked on the music? Well back in 1989 when The Simpsons first hit the screen it only took Danny Elfman two days to compose the theme tune. We bet he's chuffed with his input.
Sofa surfin'
Ever wondered why the sofa gag at the end of the intro always differs in length? Well the creators use the gag as a trick to make the show longer or shorter. Keep an eye out next time.
Time
With all the action going on, it's no wonder it takes six months to create an episode.
Homer
The Simpsons have gone global. So global in fact there is even an Arabic version. In this version Homer is called, wait for it, Omar Shamshoom. We love it.